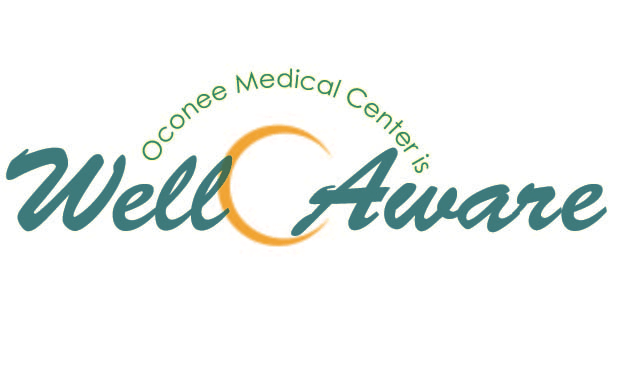 Your Health is Your Most Valuable Asset
OMC Employees, OPP Physicians, OMC Board members, OMC Contract Employees, and OMC Volunteers are vital to the operation of our facility. We value your contribution and are very pleased that you and your spouse have decided to take advantage of this wonderful opportunity to become better informed about your health. This health questionnaire is designed to accompany the health screenings offered by Oconee
Medical Center.
This year the "Know Your Number" screening will be held the first two weeks of October in Tower Conference Room 1. Prior to the screening, you should complete this online questionnaire and schedule your screening appointment online. To schedule your appointment, go to: http://www.signupgenius.com/go/10C0D4EADA622A0F58-know and enter the sign up code "omckyn2013".
If you have participated in Know Your Number® Disease Risk Appraisals in the past

, please click on the

"Update My Profile"

button on the next page to pull up your information from a previous year. Some data will be required to be re-entered from previous years.
If this is your first time participating

, you will click on the "Create New Account" button at the bottom of the next page and follow the instructions.

NOTE: You will be asked to enter in a

Participant ID

.
(1)

If you are an OMC Employee, and participated in the past, please enter the ID you used in the past. This should have been your employee badge number or possibly your employee badge number followed by your initials.
(2)

If you are an OMC Employee, and this is your first time participating, please use your badge number and your 2 initials as your Participant ID, example 1234CF.
(3)

If you are not an employee (i.e. an OMC Board member, volunteer, contract employee or spouse), the following should be used as your Participant ID: Your first and last initial, your birth day and birth year….example AB021945. Please note your birth day should be 2 digits and the year should be 4 digits.
*If you can not remember your Participant ID/password or have trouble logging in, do NOT create a new login profile. Please contact the Wellness Center for assistance.*
2. As you are entering your data, you will come to a section entitled "Group", please make one of the following selections:
• If OMC Employee (includes OPP employees) select

"Oconee Medical Center Employee"
• If you are a spouse of an OMC employee, who is covered by the OMC Benefit Plan, select

"Oconee Medical Center Spouse on OMC Insurance Plan"
• If you are an OMC Board member, OMC contract employee, OMC Volunteer or a spouse not on the OMC insurance plan, select

"OMC Board member and paying clients"
• If you are part of OMC's IT Department, select

"OMC IT Department"
3.

You will need to know your OMC Employee ID Number to complete the questionnaire.

This is the number found on the back of your employee ID badge. If you are an OMC spouse, please use your spouse's OMC employee ID number. (Board members & volunteers should leave this field blank.)
Now, please complete the online questionnaire. Should you need more detail about a question, please click on the question text itself and definitions will appear to help provide more information.
For login assistance or questions, please contact the Wellness Center at 864-885-7654
.